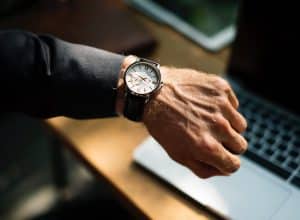 It was a good week Day Trading SPX Weekly Options with +235% return for the week. Each day in our SPX Daily Outlook we provide the limit price for the option we will be trading. Normally we wait till 9:35 am EST to enter the trade. But there are times we enter before that, and times we enter after that. Today we will discuss these exceptions and provide some examples.
This is what we state on our website regarding entries:
When it comes to entry, we normally wait until 9:35 am EST, and as long as the option is trading below our limit price we will enter the trade. The first 5 minutes are often volatile as things settle out, and so we normally wait to enter. But there are times we enter earlier, if the market is moving fast in our direction. If it is moving fast and approaching our limit price, we will most often enter before 9:35 am. to ensure we are in the trade at or below our limit price. Sometimes, we will delay our entry until well after 9:35. If the SPX is heading in the opposite direction of our forecast, we will often delay entry until it turns, using a 1 min bar chart as a guideline.
This week we had examples of both, and so wanted to show this process in detail:
Early Entry on 6/16/17
On 6/16/17 We forecast a down day and shared we would be entering our option at a limit price of 2.55. Our newsletter was posted by 9:31 am on our site. Notice in the chart below the SPX was dropping fast, and it was coming very close to our Limit price. So rather than wait, we entered at a price of 2.40, before 9:35 am. Because we didn't want to miss the trade, and it was clear that if we waited, we would likely miss it.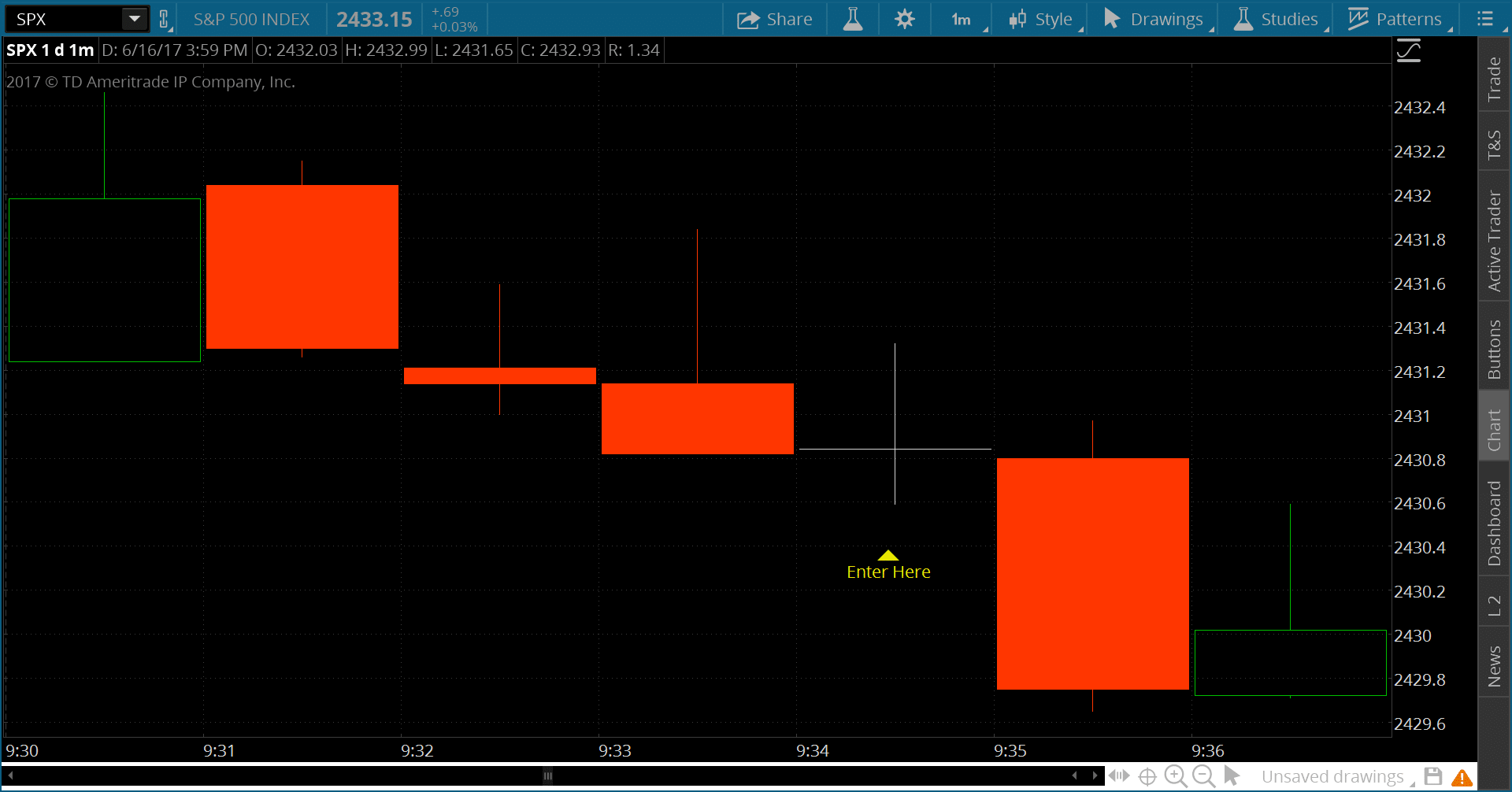 This was a nice trade that we were able to ride to a 133% profit. We exited after it started to rally off of our 1st key level at 2424. A good example of when we want to enter the trade before 9:35 am. If it is moving fast and approaching our limit, we will typically enter.
Delayed Entry on 6/14/17
On 6/14/17 we forecast an up day. But it was clear as 9:35 am approached, it was heading down. So using a 1 minute chart we waited to enter the trade, until the downward pressure appeared to stop, which is why we entered later at 9:40 am.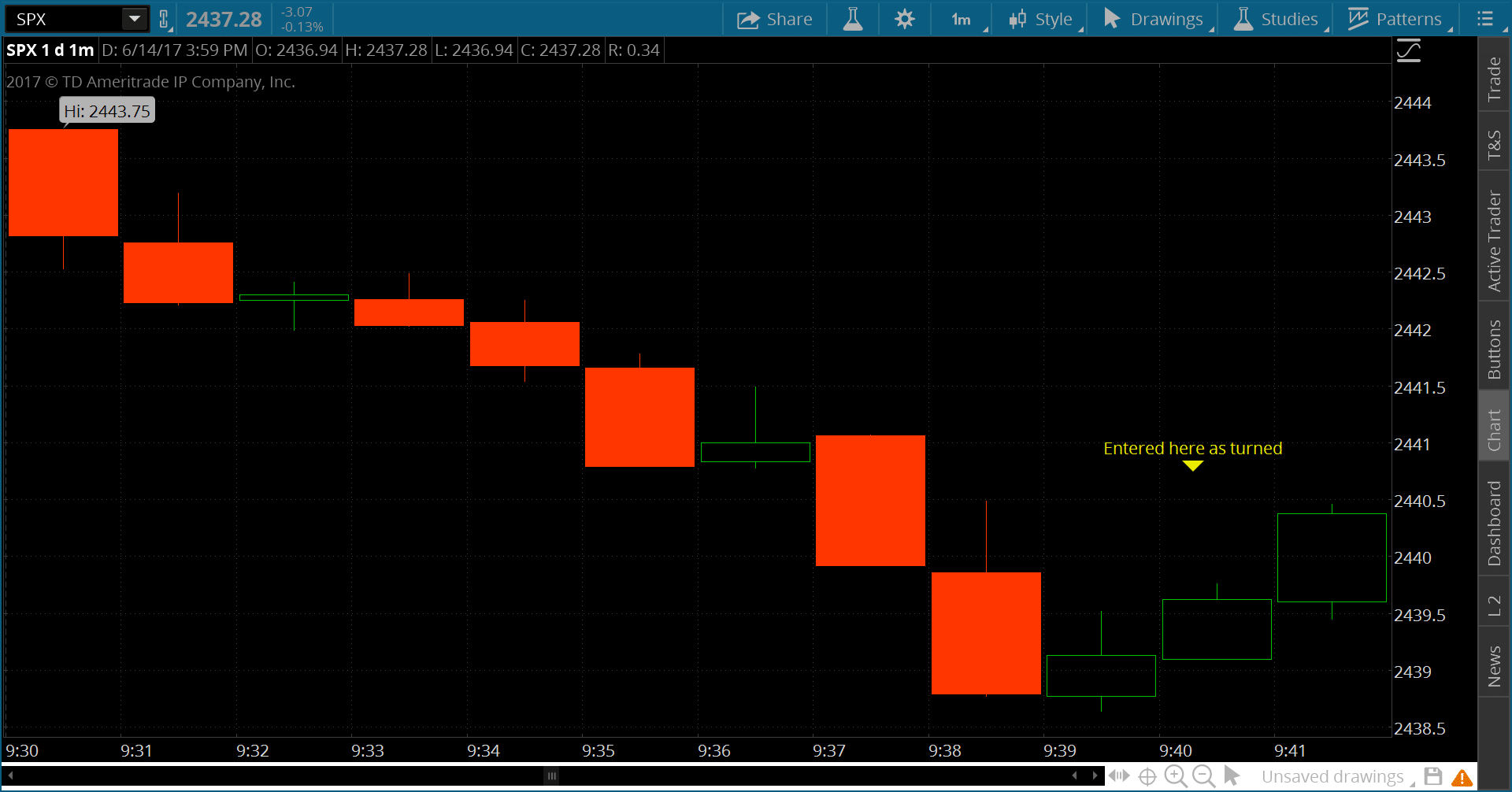 Unfortunately, this trade didn't go the way we wanted, and we were stopped out later for a loss. But this is a good example of a delayed entry. When it is going in the opposite direction of the forecast, we wait for the 1 minute chart to indicate a turn back in the direction we anticipate. But we will never enter a trade after 10:00 am EST.
Hopefully that helps provide a few examples of when we will delay entry or enter early. Most of the time we enter right after 9:35 am, but when market conditions call for it we must adjust. We look forward to another great week ahead, day trading SPX and SPY weekly options.