Over 560% Average Monthly Return Day Trading SPX Weekly Options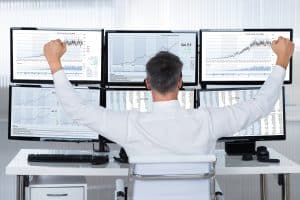 We are option  traders who focus solely on day trading the S&P 500 index (SPX). There are a number of ways to trade this index, we share specifics on trading both SPY and SPX weekly options.  Our subscribers receive a daily newsletter, where we share with you our strategy at the beginning of every trading day. We share the exact day trade we plan to do. We use the indicators we have developed to enable us to day trade the option market and profit from the intraday movement of this index. Our approach is not for everyone, it is highly speculative and risky. It requires that a trader have the capital to withstand drawdowns and stay consistent in trading each day. But it is an approach that we have found to be incredibly successful and so we are sharing our day trading approach with you.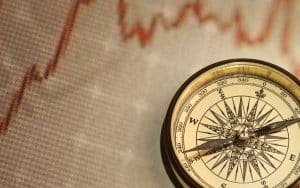 Our approach is to purchase either a call or a put in the weekly SPX option after 9:35 EST each morning. We share what we are planning to do in our SPX Daily Outlook. This newsletter is available on our website and via email each day. We are trading options on either the day of expiration or 1 day before. Clearly that makes them highly volatile and potentially highly profitable. This approach is not for everyone. Because if a trade is a loser it could be a 100% loss as it expires worthless at the close. However we've developed an approach that has worked very well for us, and we'll share with you our profit targets and stops for each and every trade.  We've averaged over 560% ROI per month, and we'll show you how we do it.
SPX Spread Trader
In September of 2017 we added a new strategy, the SPX Spread Trader. This approach is great for those who are looking for limited risk and a high win percentage. This is perfect for those who are looking for a simple strategy to follow. See this page for more details.
Not an Option trader?
Our service can still be of benefit as our price targets on the SPX are an invaluable resource. They help determine if you should be holding or exiting a position as it nears one of our targets. No more guessing or hoping in what the S&P 500 index may do today. Our daily forecast will provide you the insight you need to approach your day trading with confidence.
Our SPX Daily Outlook
We have two sections in our daily newsletter for our subscribers. The first is our market forecast. We provide specific price targets for the close and either the highs or the lows of the day for the SPX and SPY. This allows you to be armed with the information you need in your day trading. The second section is our Trading Strategy. This is where we share the specific option and price that we are planning to trade during the day. Our subscribers begin the trading day with this detailed information to help them make it a profitable day. Some mirror our trades, others use this information to trade according to their own parameters. How you use this valuable information is up to you, as each trader has different goals and risk tolerances. But having this information each morning will certainly prove invaluable to your day trading, as it has been to ours.
You may find this article helpful in evaluating our service.