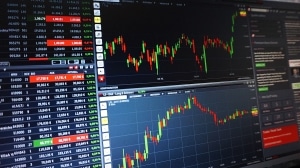 We are excited to announce a new feature to the SPX Daily Outlook. We will now be sharing Trade Updates after we exit the trade.
We currently post our entry update on a 5 minute delay each morning. We have this delay to avoid any extra pressure on the options, while at the same time to inform our members on what we've done. With the increased volume early in the morning, this has not seemed to adversely impact any of our traders. We plan to try this same approach for exits with a slightly longer delay as the volume is normally less throughout the day.
Starting on January 3, 2020, we will begin posting our exit updates in the SPX Daily Outlook with a 10-15 minute delay similar to how we have done for entries. We plan to offer the exit updates on a trial basis and would appreciate any feedback you may have on this new feature. If this in any way negatively affects our members, we will cease. But if we receive positive feedback, we will make it a permanent change to our service.
We realize it is not the real-time exit information that many traders desire. But our hope is that this will help those who are wanting a little more information during the day. As volume increases in the SPX options, we hope to be able to progress to real-time exits in the future. But for now, we will start with the 10-15 minute delayed posting of our exits and hope that you will find this information beneficial.
If you have any questions or concerns, please let us know.