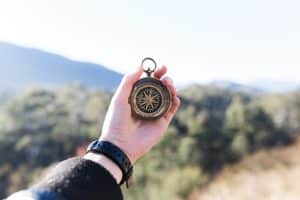 We had another great week day trading SPX weekly options with +492% return this week! The markets saw some very strong trending days and provided a couple of great examples of why we often watch the moving averages in determining our exits.  In our morning SPX Daily Outlook we provide target levels for the SPX and SPY and % targets for the options. We use these together to determine when to exit our trade. When the market is strongly trending in our direction, one of our favorite indicators to help us determine when to exit is to use the 10 and 20 period moving averages on a 5-minute chart. We use this in conjunction with our target levels and % guidelines.
While using the Moving Averages requires giving a larger trailing stop at times, it also is a great way to ride those huge days. When the market is moving very strong in our direction, these moving averages are of great importance as we decide when to exit our trade. We use the 10 and 20 period moving averages together, if they are close in price we will often give preference to the 20 MA. In the examples this week, the 10 MA was of primary importance. Mainly because of how far away the two moving averages were and where our target levels were. We prefer simple moving averages based on the close.
1/30/2017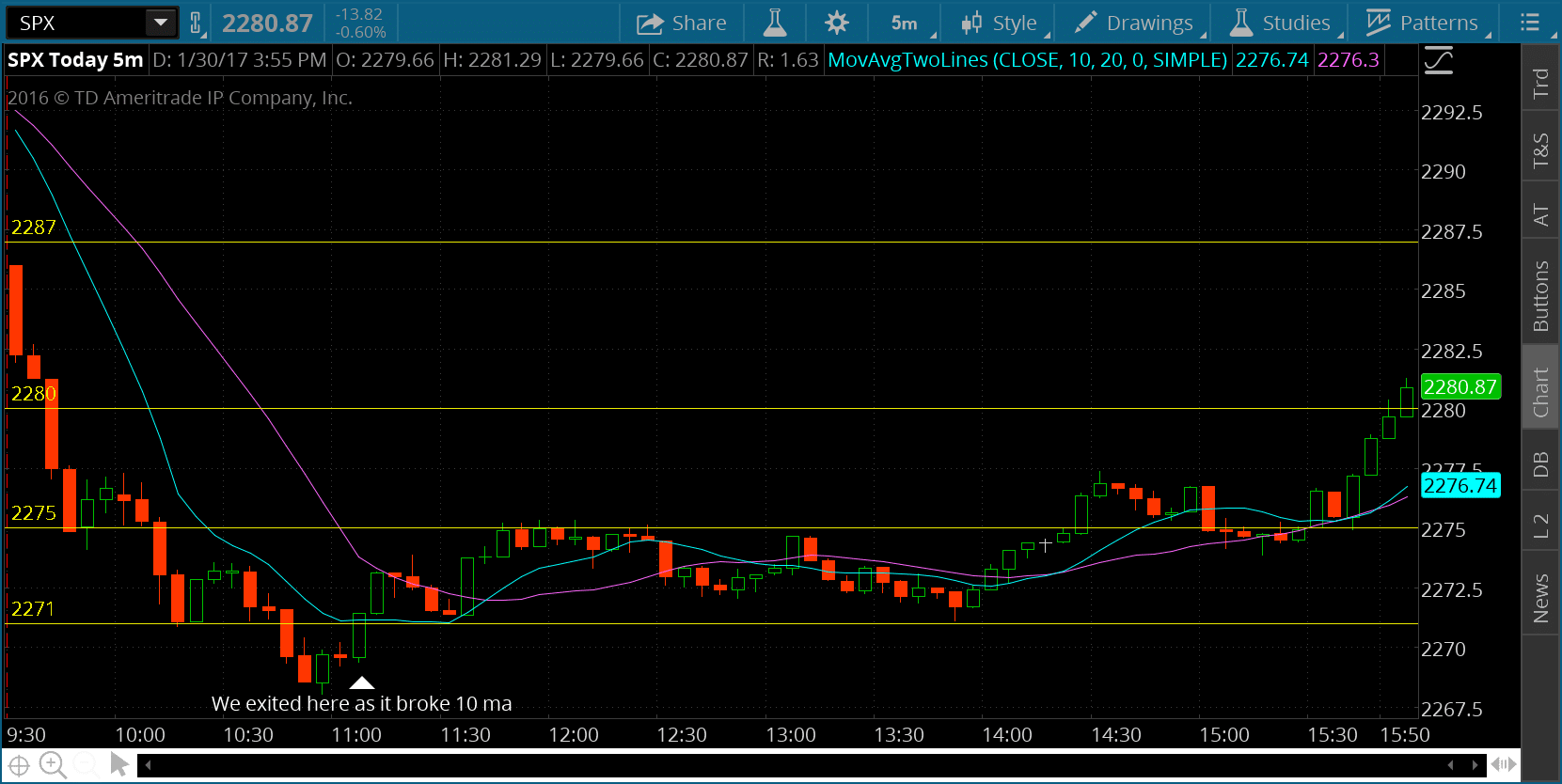 We entered the trade just before 9:35 as it was running fast. If the market is moving fast we will enter our trade early,  and we are willing to pay up to our limit shared in the SPX Outlook. At times, we enter before 9:35, as we did on this morning. We had a put and the market was dropping fast, went through first level and 2nd level very quickly. Then broke the 3rd level. One could have exited there, but we waited because of watching the 10 period Moving Average. Then our position hit 486% at the low, we were taken out as it rallied back through the moving average for a +374% profit!
2/3/2017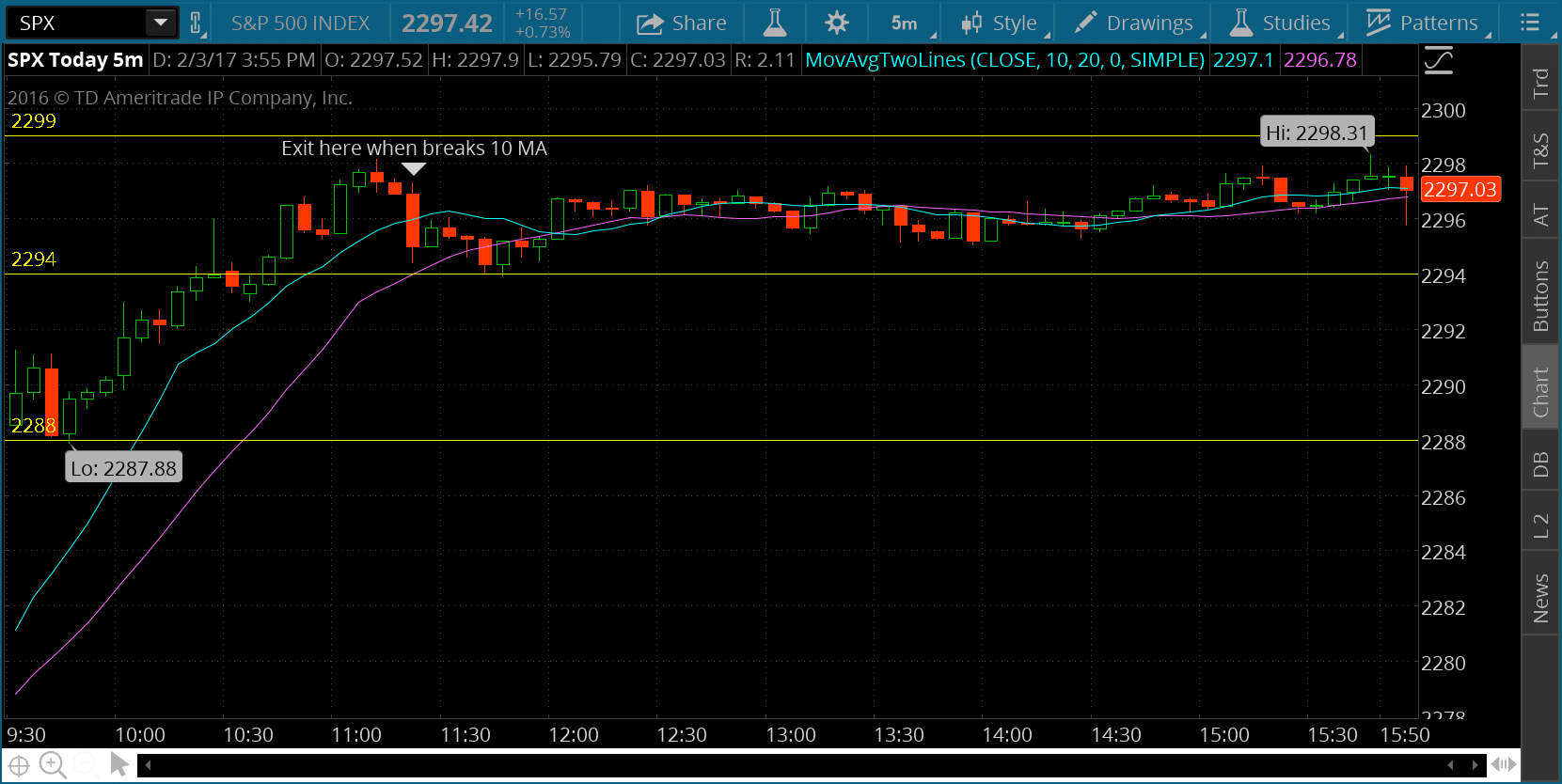 We entered the trade at 9:35 am. We had a call and it was heading in our direction nicely. A 10:20 am it broke through our first target level of 2294. Our position was nicely profitable, but the trend was so strong, we gave it more room to run. Using the 10 MA we were able to exit at 11:20 am with a nice 214% profit!
Hopefully you will find this information helpful to you as you seek to let your winners run. The key is to begin with the SPX Daily Outlook, so that you'll be on the right side of the move. Then look for those key levels, the % targets and watch those moving averages if it is a strong trend.  We look forward to another great week day trading SPX and SPY weekly options.