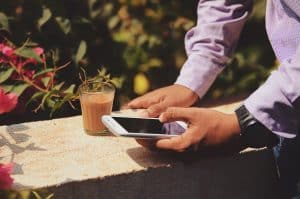 We had another great week Day Trading SPX and SPY weekly options. Our SPY Trading had a weekly
return of 424% while our SPX Trading had a weekly return of 398%. One of the most common questions we are asked about our service is in regards to part-time traders. We are often asked if someone can use our service profitably if they are unable to watch the market constantly throughout the day. Many are part-time traders and they are looking for a way to trade the market.
The best way for a part-time trader to use our service is to focus on the SPX Spread Trader. However part-time traders can also use our SPX Daily Outlook, if they are able to respond to market moves throughout the day.
The markets move fast, and often those who aren't watching it every moment take a "set it and forget it" approach. Part-time traders often place their stop orders and profit orders shortly after entering the trade and then walk away. We believe generally this is the wrong way to trade the options markets. This approach typically results in lower % gains over the longer term. Because such an approach can never ride the winners but will always take the losers. Some may have no choice but to take this approach. If that is your situation, realize your average gain will be substantially less than one who can actively manage their trades.
But it is possible for many part-time traders to actively manage their trade, even if they are unable to watch the market every tick. Here are some suggestions for those who are part-time traders that can help them achieve the same types of gains that full-time traders can:
1- Stay connected to the market, even if you can't watch it. With mobile devices today, this is something most traders can accomplish. Make sure your broker has a mobile trading app, so you can enter orders no matter where you are. Set alerts at key price levels, so you are alerted via a sound, email, or text when those levels are hit.  If you use ThinkorSwim this is very easy to setup. That way you will be alerted when the market moves to a key level and you can trade accordingly. This enables you focus on the market only when your alerts have been triggered. Then you can adjust your alerts or place your trade accordingly.
2- If you are going to be unable to stay connected or will be unable to respond, exit the trade. Don't stay in a trade when you are unable to actively manage or respond.
3- Get comfortable with your mobile platform. Make sure you are able to exit and adjust trades easily and quickly. When you receive your alerts, you need to be able to respond.
By taking these steps, a part-time trader can avoid the pitfalls of a set it and forget approach. But no matter how you approach the market, realize trading is tough. There are no free lunches, no magic wands or services that will make you a fortune while you sleep. Trading is tough, and our service helps traders make more informed decisions, but it requires close attention if you want to truly make the large profits. It requires watching the markets and determining for yourself when to enter and exit based upon how the market is moving. Setting up alerts at the key levels so that you can enter your order accordingly is the key to being able to trade the SPX and SPY for part-time traders. Our service provides both part-time and full-time traders an invaluable edge in trading the SPX and SPY.
We look forward to another great week ahead Day Trading SPX and SPY weekly options at SPX Option Trader.