The SPX Binary Trader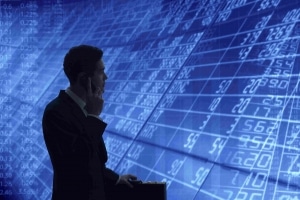 Binary options are an exciting way to trade that many option traders are unaware of. Place one directional trade in the morning and then simply wait to the close. A perfect way for part time traders to trade the market. It is easy to learn and takes very little capital to get started. If you are unfamiliar with how NADEX (North American Derivatives Exchange) Binary options work, please click on this link to go to the NADEX  website and learn all about binary options.
The key to profitably trading Binaries is to know what price the underlying index will close at 4:15 pm. If you have an accurate way of forecasting the closing price, you can make a very nice profit trading binaries.  We have such a method, and we share with you what that price should be each day. Of course, we cannot guarantee that our forecast will be accurate everyday, nor that every trader will make money. Every trade is a risk, and binaries are extremely risky and may not be suitable for every trader. Be sure you do you own research and are aware of all the risks before trading. But for those who are prepared to trade this unique market, we have a program that has proven to be very successful and we'll share with you what we are doing.
We use the same proprietary indicators and algorithms used to forecast the SPX and SPY movement in our SPX Daily Outlook and we apply it to the e-mini S&P 500 index futures. The NADEX Indices Binaries options for the US 500 is based on the CME e-mini S&P 500 index futures (/ES). So our forecast for where the market is headed allows us to trade this NADEX binary contract with amazing accuracy. With our service binary traders are prepared to know exactly how to trade each day. We have over a  63% accuracy rate in forecasting the level the /ES will close above or below at 4:15 pm EST. Our subscribers receive this forecast no later than 9:35 am EST each morning.  We share not only the level we believe the close will be above or below, but the exact binary contract and price we are planning to trade ourselves.
Our basic approach for Binary trading is simple. We buy a contract if we believe it will be an up day, we sell short a contract if we believe it will be a down day. Then we normally wait till the close and either make our profit, or take the loss. There are times we will exit the trade early, as mentioned below. We focus on trading the US 500 Daily Binary that expires at 4:15 pm each day. We are typically looking for at least a 30% profit in our trade (often we experience higher) and are always risking a -100% loss due to the nature of Binary trading. With an over 63% win ratio we've  seen an average of over 50% ROI monthly average. A very nice return for a very simple way to trade.
What are the Benefits of SPX Binary Trading?
This style of trading has several benefits. Primarily it doesn't require one to watch the market all day. It doesn't require any split-second decisions of when to hold or when to exit. Thus, it is great for those who want to have a set it and forget approach. The maximum potential gain and loss are known before entering the trade. This approach works in both flat and volatile markets, as movement is not required to be profitable. There are no Day Trading regulations for account size and you can trade with a much smaller investment than is typically needed to trade traditional options. Also no special options approval levels are required. Open a NADEX account and you are ready to trade. This is great for both new traders and for seasoned traders looking for a nice way to supplement their trading income.
How do I start trading NADEX Binary Options?
It is easy to open an account and learn about this style of trading. Click here to go directly to NADEX's website and learn about this exciting way to trade. Trading Binaries has many advantages over traditional options market. It is a simple way to trade. Just open a NADEX account and you are ready to trade.
Traders can certainly choose a different contract or price than what we trade based upon our market forecast. Also a trader can always exit a position early, and we will occasionally do so ourselves based upon market conditions. There are times when it is best to exit early and lock in your profits and NADEX gives traders the opportunity to exit the trade at any time during the day.
e-mini S&P 500 index futures
Because the NADEX US 500 is based on the CME e-mini S&P 500 index futures, our forecast for the closing level is also a forecast for the e-mini. So those who trade the e-mini futures can also use this forecast as a helpful tool in their day trading.
The SPX Binary Trader information can be found posted on our website each morning before 9:40 am EST. Each member also receives this information via email.
How does the SPX Binary Trader work?
Here is an example of the information we share:
Market Forecast for 11/16/2017

Close of the day for NADEX US 500  should be above 2573

Trading Strategy for NADEX Binary Options

We plan to buy the following contract: US 500 (Dec) > 2573 (4:15 pm)  buy  at 76 or lower
So using the above information, this is how we would trade it. We would pull up the US 500  (4:15 pm) indices binaries on the NADEX platform. We notice that this contract is available to buy at 74.25. Since that is below our limit price of 76, we enter our limit order and purchase our contracts at 74.25. Now we wait, if the market closes above 2573 at 4:15 pm EST then we will make the maximum profit possible of $25.75 per contract. If the market closes under 2573 we will take the maximum loss possible of $74.25 per contract. On this day the market closed at 2584.75  which is clearly above 2573 and so we made our maximum profit. A very easy trade, only requiring one transaction, to enter the trade first thing in the morning. Where else can you make this sort of return for literally only a few minutes each day?
Each Trader must determine entry and exit based on their own risk tolerance. Binary options move very fast, each trade you are risking 100% of what is invested. Please, never trade more than you can afford to lose. The goal of a binary option is for the /ES to close below/above the strike price to make maximum profit. If you hold to the close realize it is an all or nothing trade.
With this information you are prepared to trade the Binary market. Due to the speed at which these markets move, there are no intraday updates provided. We provide you with the tools you need at the beginning of the day, and share what we plan to do. Exit early or hold to the close is a decision you must make.
If you are new to NADEX binary options, we highly recommend opening a free demo account with NADEX before trading real money. This can allow you to test out the software, learn how to enter trades and how binaries work. Be sure you understand all the complexities of the Binary market before trading with real funds.
Easy to Follow
This approach began being offered to the public on January 2, 2018. Before that time we privately traded this approach.  Past performance is never a guarantee of future results. But just imagine, if you could average over 50% ROI average per month  for only a few minutes of your time everyday.  Sign up today for a free trial and see if our service can be of benefit to you.
No Trade Days
There are times when we believe it is better not to trade. This can be caused by a number of reasons. Sometimes market conditions are just too risky and so we won't trade. Being a successful trader means sitting out of the market at times, and so we share when we are avoiding trading with our members.
Early Exits
Once we've entered our position, we normally hold to the close and let our position settle for cash. However, at times we will  exit early based upon market conditions. Remember Binary Options are an all or nothing contract at the close, so be sure you understand how to trade this unique market before trading. We use this strategy in conjunction with our SPX Daily Outlook. If the market has broken target levels per our SPX Daily Outlook and then turns to take out the daily level, we will most often exit the trade.  However, if this reversal happens late in the day, we may hold our position to the close, depending upon market conditions. Please use caution in your trading. Also, if the market is near the strike price later in the day, a trader may consider exiting early to avoid the risk of a full loss. The last hour can be volatile, and traders must adjust depending upon market conditions. Trading this market requires a trader to respond quickly if market conditions change.
Sign up today for a free trial and see if our SPX Binary Trader can be of benefit to your trading.