The SPX E-Mini Trader has averaged over 62 points per month!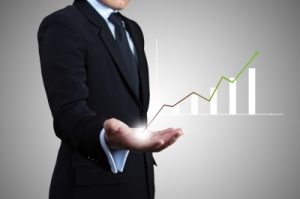 Our focus in this service is day trading the E-Mini S&P 500 futures contract (ticker symbol ES). This service is for futures traders who are seeking to day trade and profit from the inter-day moves in the E-Mini. The E-mini tracks the S&P 500 index (SPX). Because the S&P 500 has always been our focus, the SPX E-Mini Trader is a perfect extension of our unique approach to day trading.
Our accuracy in forecasting the daily direction of the SPX combined with our own unique approach to support and resistance lines is what makes this service unique. We either go short or go long depending upon our market forecast and we have a limited loss and an unlimited potential profit with each trade. We enter each trade with a set stop loss of normally 7.50 points maximum. The stop is adjusted as the day progresses, as we seek to maximize our profit and minimize our losses.
We share with our members in real-time in our live trading room what we are doing and when we do it. You are able to see when we are entering a trade and at what price. We share any updates to our stop price, and when we exit the trade. You will be able to follow along with us in real-time and see how we are trading this exciting market.
Of course, we cannot guarantee that our forecast will be accurate everyday, nor that every trader will make money. Losing trades is a part of trading, and we do incur losing trades. Every trade is a risk, and futures are extremely risky and are not suitable for every trader. Be sure you do you own research and are aware of all the risks before trading. But for those who are prepared to trade this unique market, we have an approach that has proven to be very successful and we'll share with you what we are doing in real-time, each day of the week.
How Does SPX E-Mini Trader work?
We use the same proprietary indicators and algorithms used to forecast the SPX and SPY movement in our SPX Daily Outlook and we apply it to the E-Mini. So our forecast for where the market is headed allows us to trade the futures contracts with amazing accuracy. With our service you will see how we trade live.  We share everything we are doing in these trades in real-time with our subscribers.
Our basic approach for futures trading is simple. We buy  if we believe the market will be heading higher. We sell short if we believe it will be heading lower. Then we adjust our stop as the market moves seeking to maximize the run. With this approach we've made an average of over 3.00 points per day, including the days with no trades! We have several days each month with no trades due to market conditions.
We are typically looking for at least a 6 point profit in our trade (often we experience higher) and are risking at the most 7.50 point stop loss. With an over 70% win ratio we've  seen an average of over 62 points per month. We've found this to be an excellent way to trade the markets and make a consistent profit. We will share with you each day exactly what we are doing and when we are doing it, in real-time. We can make multiple trades in a day with this strategy, or we may have no trades. The market is dynamic and each day is unique.
What are the Benefits of  futures trading?
It is very easy to go either long or short, as there is no up-tick rule. The bid/ask spread is very tight. There is massive volume in the ES which allows for easy entry and exits no matter the lot size you are trading. Average daily volume is over 1.5 million contracts! Futures traders are not subject to the Pattern Day Trading rule (if this is the only trading you are doing). There is a lower tax rate for US residents. Futures contracts get special section 1256 treatment, which allows investors to have 60% of the profits made in trading treated at a long term tax rate. So for many trading E-Mini contracts can offer a tax advantage.
Which should I trade Micro E-Mini or E-Mini classic?
Staring in 2019  the CME launched the micro E-mini S&P 500 futures contract (MES). This contract is identical to the regular ES except that it is 1/10 the size. So each 1 point move in the MES is worth $5. The margin requirement is also 1/10th the size, allowing more traders access to this market. While our service is focused on the ES a trader can certainly trade the MES in the exact same fashion. This allows traders with less capital to begin trading this market. For new traders starting with the MES is an excellent way to learn how to trade futures, while keeping the dollar risk low.
What are the particulars about trading E-Mini?
Each 1 point move in the ES is worth $50 per contract.  Thus, profit or loss is determined by your point loss or gain for the day multiplied by $50 and minus any commissions. So, for example if you had a net gain of 10 points for one day that would be 10 x $50= $500 in profit minus commissions per contract traded. You can see how quickly the profits can add up with this approach.
E-Mini futures contracts have an intraday initial margin requirement of between $4,000-$8,000 per contract depending upon your broker. While the intraday initial margin requirement for the MES is between $400-$800 per contract depending upon your broker.  Please check with your broker for specific requirements.
The maximum loss is known before you ever enter a trade. For example, with a 7.50 pt stop, that means we are risking $375 per contract on the ES. The maximum potential profit is unlimited, as we wait to see how far the market will run before exiting our trade.  So limited loss and unlimited gain is what we have with each trade. This is an exciting way to trade the markets.
We only trade the ES during normal stock market hours. We only enter  after 9:30 a.m. EST and we exit the trade normally by 4 p.m., but at times will hold until 4:15 p.m. We are strictly day traders and never hold a position past 4:15 p.m. EST. We can have from 0-5 trades in any given day based upon market conditions.
How do I start trading E-mini Futures?
You will need a futures enabled trading account. If you are unfamiliar with trading futures, a good resources is the CME group. You can learn more at their website.
If you are new to futures, we highly recommend paper trading before trading real money. This can allow you to test out your broker's software, learn how to enter trades and how futures work. You may also consider trading the MES until certain on how to trade before trading the ES. Be sure you understand all the complexities of the futures market before trading with real funds. A trader must know how to trade futures and understand all the risks of this market before being able to use our service.
How does the SPX E-Mini Trader work?
We communicate our day's trading activity in our Live Trading Room on our website. Each day our members login to our website and can read everything we are doing. We share when we are about to enter a trade, any updates to the stop limit we make throughout the day and when we exit the trade. This Trading room is one way communication only, we do not take questions or allow members to chat during the trading session. We are happy to answer any questions after the end of the trading day through email. Here is an example transcript from our trading chat room:
We plan to go short if the /ES hits 3036

We are short at 3036 with stop at 3043.50 and are seeking to maximize profit, we will update as we adjust our stop

CHANGING Stop to 3039

CHANGING Stop to 3038

CHANGING Stop to 3036.25

CHANGING Stop to 3035

CHANGING Stop to 3033

CHANGING Stop to 3032

CHANGING Stop to 3028.75

CHANGING Stop to 3025

CHANGING Stop to 3024

We exited our position at 3024

Trade Summary: We entered at 3036 we exited at 3024 for a profit of 12 points
On the above day as you can see it was a nice profit with 12 point gain with one trade. Now not every trade is that profitable, and we do have losers. But this is a good example of the information we share. If this looks like information that you would find helpful in your trading, then we invite you to Sign Up Today for a free trial.
Each Trader must determine entry and exit based on their own risk tolerance. Futures markets can move very fast, each trade is a risk. Please, never trade more than you can afford to lose. Make sure you understand fully what futures are and how to trade them before seeking to use our information. We are simply sharing what we are doing, you are responsible for how you use our information.
Is This Easy to Follow?
We believe this is very easy to follow. You simply login into our trading room and watch in real time as we share when we are entering the trade and when we are exiting the trade. We share the limit we are entering and the stop limit we have for exit. Our Trading room sounds an audio alert whenever new information is posted. This approach began being offered to the public on December 9, 2019. Before that time we privately traded this approach.  Past performance is never a guarantee of future results. But just imagine, if you could average over 62 points per month!
Individual traders can certainly choose a different exit or entry than we do. We share what we are doing, and it is up to you how you will use our information in your own trading. You may seek to mirror our trades, or base your own strategy upon what we are doing.  But whatever your choice, you will see what we are doing in real-time each trading day of the week.
Do we Trade Everyday?
There are times when we believe it is better not to trade. This can be caused by a number of reasons. Sometimes market conditions are just too risky and so we won't trade. Being a successful trader means sitting out of the market at times, and so we share when we are avoiding trading with our members. There are days when we do not trade, or only make a single trade,  patience is key to our approach. So please understand there will be days each month of no trades. We do not trade the futures unless we see a high probability setup occur. There can at times be several days in a row of no trades or we can have several days in a row with multiple trades each day. This is simply part of our approach to trading and nothing out of the ordinary.
How Much is a Subscription?
The SPX E-Mini Trader is available as a stand alone subscription for only $299.95 per month. We offer discounts for quarterly and annual subscriptions. You may click here for more information.
Do you Offer a Trial?
We offer a free 7 day trail to all our services at SPX Option Trader. You can have 7 calendar days to see for yourself, what makes our service unique. You will have full access to our SPX E-Mini Trader and to our SPX Option Trader. So try us risk free for 7 days and see if what we are doing can benefit you as you trade the market.