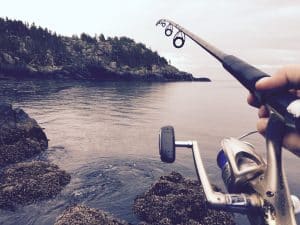 April was a good month for us, + 641% Day trading SPX weekly options  and + 399% in SPY trading. A bit below our monthly average but still a nice month's profit. We saw some volatile action in this month's trading. We saw some great days, some flat days and some frustrating days. Looking back over the month there were a few days in particular that we want to comment on as they provide some good reminders.
Trading can be a frustrating endeavor many times. Perhaps one of the most frustrating aspects is when we exit a trade, just before it takes off to a huge profit. To be successful, traders must learn to not worry about the ones that got away. For if you had a solid reason for exiting the trade when you did, that is what matters. In many ways trading is like fishing, and often times big ones can get away from us. It happens, and each trader must learn to accept this reality. There were a few trades this past month, where the big one got away from us. So we want to highlight a few where it got away, and then one where we had great success.
4/17/2017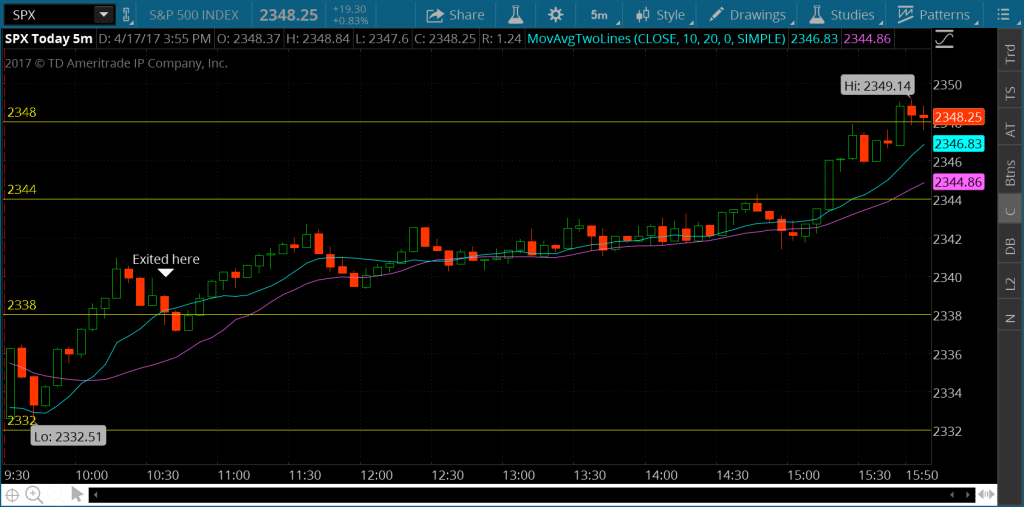 We forecast an up day and entered our call as normal just after 9:35 am EST. It started to rally fast, and went right through our 1st key level of 2338. It was looking good, so we moved our stop to that level to give the SPX room to move, it started to fall and took us out just as it dipped to our key level. Then it turned and exploded for the rest of the day, eventually hitting all of our key levels. While we made 11% on the trade, at the high it had a potential of 270%. A massive win that got away from us. But normally, when it pulls back as it did about 10:30 am we are best to exit the trade. But it certainly is frustrating to see it explode as expected just after exiting the trade!
4/13/2017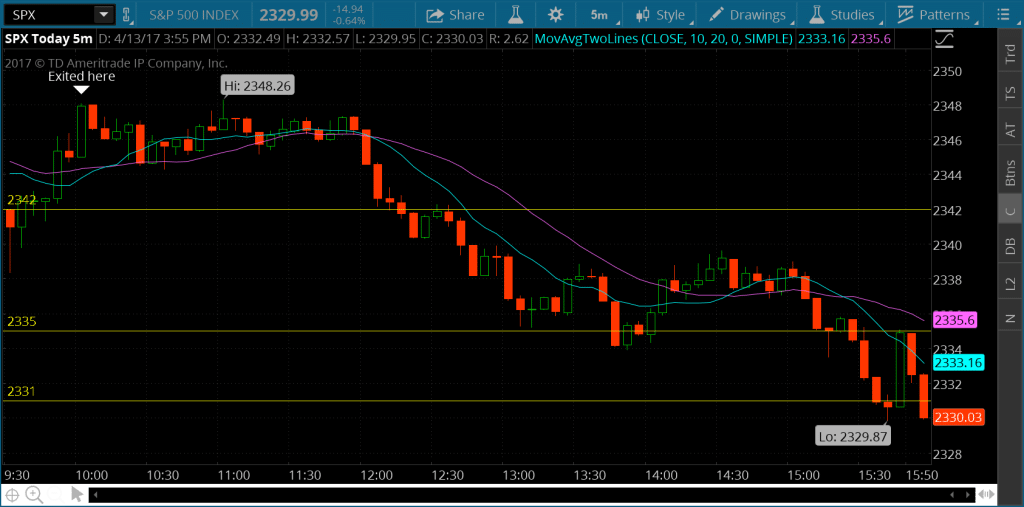 We forecast a down day on this day, and entered a put just after 9:35 am. It immediately went against us and took us out at 10:00 am for a -70%. At times we will give it a little more room, but on this day it seemed like the best move was to exit at that price and not risk any further. It bounced around for a while, and then eventually fell to hit a potential high of 152% profit. Another frustrating day where we exited at our stop, only to see it turn into a nice profitable trade. Some traders may choose to trade without stops, and they would profit on days like this. But overall we've found to trade without stops costs us more. But occasionally we are taken out just before it turns positive, and that is certainly frustrating.
4/20/2017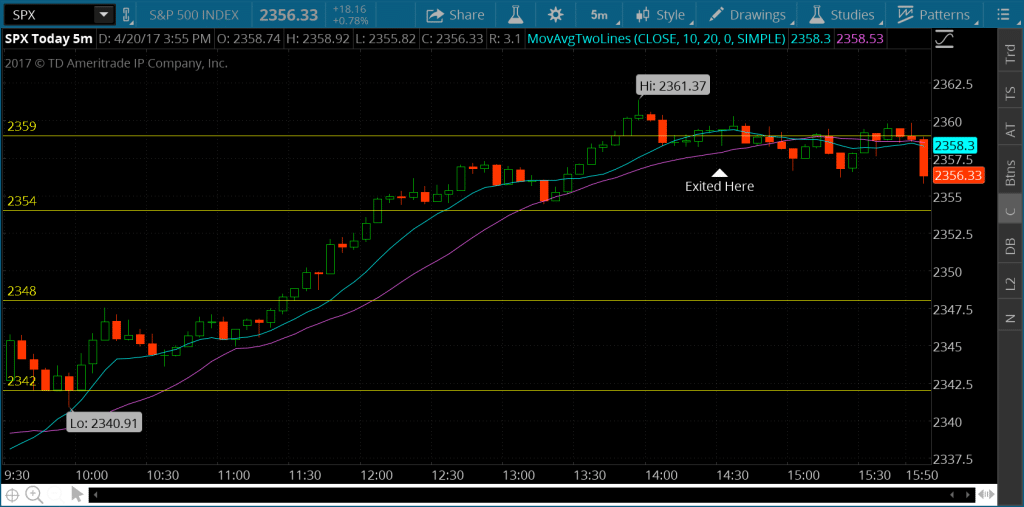 We forecast an up day on this day, and entered a call just after 9:35 am. Using our guidelines we were able to ride this to a very nice +214% profit as we exited at 2:30 pm as it didn't appear to be able to continue the run higher and was at our 3rd key level. On this day using our key levels made us a very nice profit. It is always nice to ride a trade to near maximum profit, and this was a good day for us.
A few examples of how sometimes we exit a trade and miss a huge profit. But as we stay consistent in our trading, the overall results take care of them selves. The days such as 4/20/2017 more than make up for days where the big ones got away! Overall a good month, with a decent return on investment. That puts us up + 4,677% Year to date day trading SPX Weekly options and +3,250% day trading SPY Weekly Options. We look forward to another exciting month ahead!