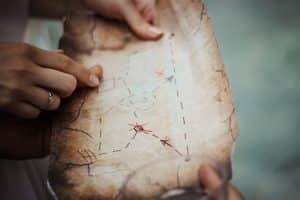 Another great week for us day trading SPX Weekly Options +270%, and +199% in our SPY weekly option trading.  June proved to be another great month as we were up +1,299% for SPX trading and +590% for SPY trading. Year to Date we are up an astounding +6,605% day trading SPX Weekly Options and +4,161% day trading SPY weekly options.
This week once again we had an excellent example of how important our key levels are in our trading. These are levels we calculate everyday using our proprietary algorithms. This information is truly the secret to our success in trading, and we share it with our members everyday. Watching these levels is crucial for knowing when to let it ride and when to exit the trade. Once again this week the key levels enabled us to ride many trades to very nice profits.
On 06/28/2017 we forecast an up day with key levels on SPX at 2434, 2440 and 2445. We entered a 2435 call at 1.90 at 9:35 am. The market moved against us immediately after entry, but did not hit our stop. Such movements are not unusual, and it is why we give our positions large initial stops. Once it turned it exploded to the upside and broke through our first level of 2434. You will notice about 10:45-11:45 am the SPX began to trade flat. It was right at about half way between level 1 and level 2. At this point we were watching it carefully, expecting it either to explode to the upside or turn and fall back. It started to rally and we continued to hold our position. It broke through 2440 and again traded flat for a while. We continued to give it room, using the 20 SMA on a 5 min chart as a guideline. Finally when it broke through 2440 and held above it, that became our next stop level. Once again the SPX stalled out about mid way between 2nd level and 3rd level…we watched it closely and when it broke the 20 SMA we exited for a nice 242% profit.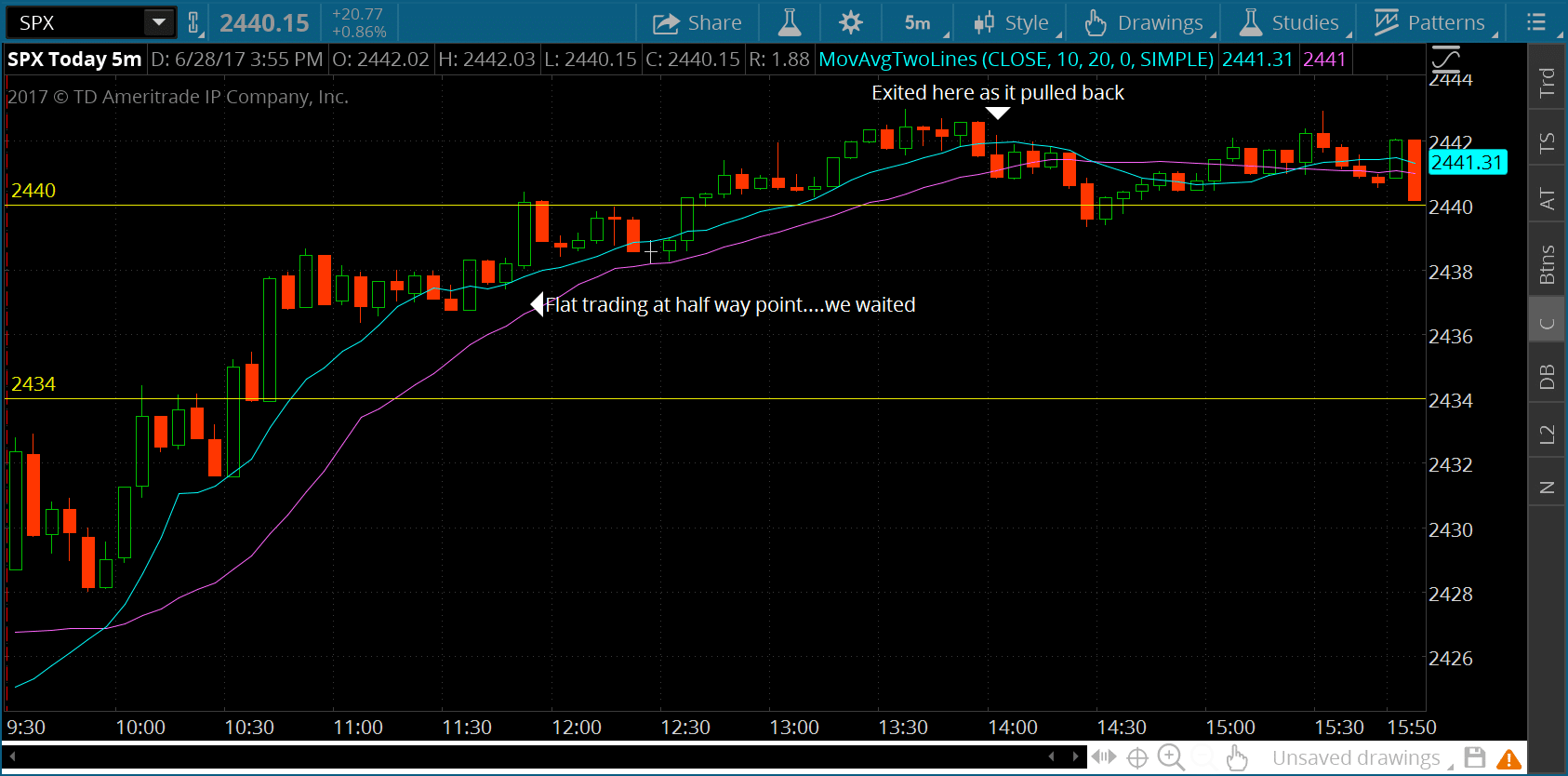 We look forward to another exciting week and month ahead day trading SPX and SPY weekly options.