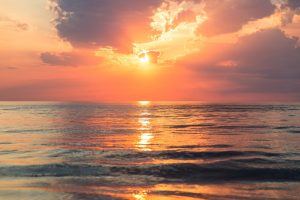 We ended the month of January with +122% ROI in SPY weekly option trading and +85% ROI in SPX weekly option trading. A profitable month, but obviously way below our historic averages on a monthly basis. For the week we ended with -36% ROI in SPY weekly option trading and -67% ROI in SPX weekly option trading. While it was a difficult month to make a large profit, we see that our forecasts of daily levels and key levels continue to perform as they historically have. We were 57% accurate in forecasting the daily level and 86% accurate in forecasting the 1st level in the SPX for January.
So, the obvious question is why such a low profit for the month? We believe the primary reason for the smaller profits in both December and January is because of the higher price of options. Historically, the average entry price for SPX options are under 6. Yet, for all of January, there was only 1 day where we entered under that price, and that was barely under 6. When option prices are higher, a high profit % is much more difficult to obtain. That in our opinion is the reason for the lower profit in December and January, option prices have been very high.
The good news is that we are seeing option prices come back down, and as they do, we would expect to see a return to higher profits. Our indicators are working as they always have, our forecasts are just as accurate over these months as they have always been. So, we continue to trade consistently, realizing there are months of smaller profits and months of larger profits in trading.  We look forward to what is ahead in February. Below are our comments for each trading day of this past week:

This content is for members only.