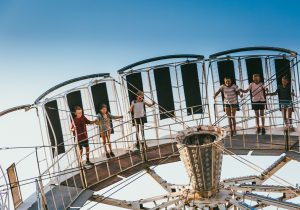 It was a great 2018 for us at SPX Option Trader. We had +8,411% ROI in SPX weekly option trading and +7,827% ROI in SPY weekly option trading. These amazing returns don't come easy, and it requires traders to be patient and stay focused each day. We had a very unusual month of December with only +98% in SPX weekly option trading and +108% in SPY weekly option trading. There were 10 days of no trades, which certainly impacted our returns for the month. This recent volatility has made trading options even more difficult at such high prices. This past week we saw only 3 days of trading activity, and unfortunately all were losers. So we ended the week -177% in SPX and -184% in SPY weekly option trading. Clearly not the best start to the new year, the worst week for us in over 13 months. Yet out of the past 14 trading days our daily forecasts have had a great % of accuracy. We are over 70% accurate in our daily forecasts and 92% accurate in 1st level forecast on the SPX.
So, despite this week's performance, we remain very optimistic about the year ahead. There are ups and downs in trading, best weeks and worst weeks will always come. It is all a part of the roller coaster of trading. We look forward to a great 2019 ahead of us.
Below are our comments for each trading day:

This content is for members only.